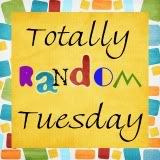 All about Movies!! Kota is avid movie watcher. And thanks to Grandma, he enjoys most of the classics that I watched growing up.
When he was little, we only had rabbit ears (archaic, yes!!). So, he watched a lot of DVDs..mainly,
The Baby Genius DVDs
...since they were the cheapest educational videos I could find. His favorite DVD was
Ever since then, Dakota loves to watch movies. I remember the time that he came home from Grandma's house and was asking to watch
Chitty Chitty Bang Bang
.
He and his cousin, Alexis, had watched that movie for the 1st time with Grandma and completely fell in love with it. So, while Grandma started looking around for copies of it on DVD (she had it on VHS), she bought Mary Poppins for him to watch. Which he did and LOVED IT!!
This was how Dakota's love for classic children's movies started. He likes cartoons, but he really enjoys watching movies that have singing and dancing. Like....
Mary Poppins, Annie, Wizard of OZ, Chitty Chitty Bang Bang,
and more.
I had never really watched Wizard of Oz growing up. But last year right before Thanksgiving, The movie came on TV. I recorded it and Dakota requested to watch it anytime he sat down to watch a movie. He loved it. So, for Christmas, we thought...let's get him the movie!! Come to find out that
The Wizard of Oz
is a classic and is no longer printed. So, if you find a copy, then you keep it, it is a collector's item. Thank God for modern technology...DVRs. I kept it on the DVR for quite some time....all the while checking every junk store, thrift store, yard sale...you name it!
One weekend, we took a trip to The Boardwalk and stopped on the way home at a hole in the wall gas station. I got our drinks and went to pay..and lo and behold, what did I see sitting at the register?? A DVD of
The Wizard of Oz
for rent...I asked if I could buy it..and they readily agreed. I told them afterward that it was a collector's item..and they were in shock. But Kota was the happiest kid alive!!
Kota does like the Disney animated movies. His all time favorites are
Peter Pan, Return to Neverland, and Tinkerbell.
Anytime Kota has anything the resembles a sword, whether it be sticks, pencils, seat belt buckles, forks, anything, He is Peter Pan and you are Captain Hook!! What an imagination Dakota has.
He is starting to enjoy more of the other Disney movies
But never fear, he loves animals, too....which brings us to a movie that I'm sure everyone has seen. At least, it was one that I watched growing up. Milo and Otis
Such a cute and quiet movie. It is actually playing right now...Kota likes laughing when the cat falls into the water.
And I can't forget about the movies (well, at least a show) that Lily enjoys watching...She is a die hard Blue's clues fan. She loves Blue. All we have to do is turn on the show, and she finds her chair or a lap...along with her blanket and cup (or bottle, still) and snuggles down to watch.